Expo Grands Travaux to Be Postponed
For Immediate Release
Issued: March 17, 2020
Saint Hyacinthe, QC – As one of many current measures being taken to protect public health, the Government of Quebec has recommended that any non-essential mass gathering of 250 or more people be cancelled or postponed to limit the spread of COVID-19. For full details click here.
For this reason, we have decided to postpone Expo Grands Travaux which was scheduled to take place May 1 – 2, 2020, at Espace Saint Hyacinthe.
This decision, made in partnership with Espace Saint Hyacinthe, was not taken lightly, but the health and safety of our exhibitors, partners, visitors and contractors is our top priority.
We will continue to monitor information from the Public Health Agency of Canada, the province, and regional health authorities. Once the all-clear has been received to resume holding events again, we look forward to sharing rescheduled dates for the show.
We are disappointed we couldn't proceed with what was shaping up to be an excellent show, but we look forward to inviting the community back for the event at a later date.
For more information:
Moira Pellerine
Marketing & Operations Manager
Master Promotions Ltd.
mpellerine@mpltd.ca
902.468.4999
DATE & TIME
Revised dates to be announced
Location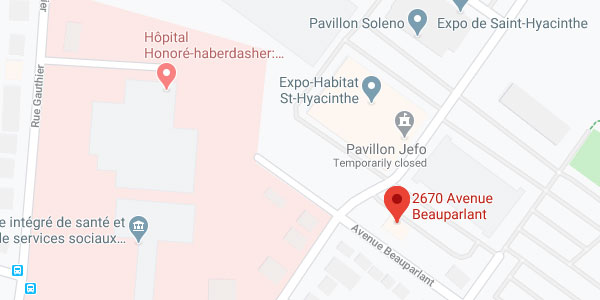 Espace Saint-Hyacinthe
2670, avenue Beauparlant,
St-Hyacinthe, QC
J2S 4M8
(450) 771-5037