EXHIBIT PRICING
TAKE ADVANTAGE OF THE BEST EXHIBIT VALUE IN THE INDUSTRY!
Your booth package includes:
8' drapery backwall & 3' drapery sidewalls
Standard colour booth carpet (up to 700 sq. ft.)
24-hour security
Forklift booth delivery service up to 5,000 lbs.
Unloading and reloading of all crated and uncrated shipments from trucks
Removal, storage and return of empty exhibit crates
General cleaning of booth carpets before each show day
Computerized registration system
Complete Exhibitor Manual
Complimentary listing in the Official Show Guide and on the show website
Unlimited free pre-registration e-invitations along with personalized hardcopy pre-registration forms to share with your customers and associates so they can register for a FREE show pass
Booth Pricing:
$15.00 CDN./sq. ft. .…. 100-700 sq. ft.
$8.50 CDN./sq. ft. .……. 800-1,900 sq. ft.
$6.50 CDN./sq. ft. .……. 2,000-4,900 sq. ft.
$4.00 CDN./sq. ft. .……. 5,000+ sq. ft.
2018 Exhibitor List
ADF Diesel
AMI Attachments Inc.
Amtech
Armand Signori radiateur inc.
ASETRAIL
Atelier Dynamo
Atelier RF
Atlantis Pompe
Attrix
Bâtiments MegaDome par Harnois
Battlefield Equipment Rentals
Belcher Pièces de Machinerie
BOA Winch par Groupe 2T2
BRB Hydraulique Inc.
C.E.C. Equipements
Camion Lussier-Lussicam Inc.
Camions A&R Dubois
Certified Labs
CFP Mont-Laurier
CIMI Inc.
CLÉ Capital
Cleanfix North America
Cloverdale Paint Inc.
Comairco
Conderoc
Creighton Rock Drill
Deloupe Inc.
Denise Cimaf Inc
DHP Sherbrooke Inc.
Diamond Back Canada Inc
Distribution Importation Jean Gagnon Inc.
Entreprises Desjardins & Fontaine Ltée
Entreprises Larry Inc.
Environlin Canada
Equifab Inc.
Équipement McCann Ltée
Équipement Plannord
Équipements Pro Béton
Equipements TWIN Inc.
Equipment Journal
Fabrication S. Houle Inc.
Focus L'Optimisation Intelligente de Flottes et de Carburant
Garier
Gaudreau Assurances Inc
GB Equipements Inc.
Géothentic
GILBERT - Grizzly MultiGrip
Green Line Hose & Fittings Ltd
Groeneveld Lubrication Solutions
Grote Industries
Groupe Alltech
Groupe Filgo-Sonic
Groupe GEDIC Inc
GRYB
Helly Hansen - Workwear
Honco Bâtiments d'acier
Horst Welding
Hose Power Canada
Insta-Mix
International Drilling Equipment
J.A. Larue Inc.
J.Y Voghel Inc.
Jimexs Inc.
Kenworth
Kubota Montreal
Lanau Industrie
L'Echo Du Transport
Les Équipements Pinso Ltée
Les glissières de sécurité JTD Inc.
Liebherr Canada
Manac Inc.
Marindustriel
Marketbook
McCloskey International
Metal Pless
Métal Sartigan
Moore JCB
Nolian Tyres - Gilles Riel
PJB Industries Inc.
PowerScreen
Pro Force Marketin Ltd.
Prolab Technolub Inc.
QuebecHydraulique.com / Distributions Bass Inc.
Réfrigération Leduc et Fils Inc.
Remorques Labelle Inc.
Réseau Dynamique
Ritchie Bros. Auctioneers
RMT Équipement Inc.
Robitaille Équipement Inc.
Rock to Road Magazine - Annex Business Media
Rotobec Inc.
Rototilt Inc.
Selix Equipment Inc.
Silver Star Montreal
SilverTo Supply
Sinto
Sitech QM (Division de Toromont)
Soleno
Soleno Service Inc.
SOS Location.ca
Soudures Richard St-Amant Inc.
SSAB Swedish Steel Ltd.
Superior Industries
Superior Service Group Inc.
Technologie de Dégivrage Cargill
Top Lift Enterprises
Toromont Cat
Total Canada
Tramac
Tremcar Inc.
Turbo Expert Quebec
Unimanix Industries Inc
United Rentals
United Welding Processes (Can) Inc
Vertikal Equipements Inc
Vibrotech
W. Côté & Fils Ltée
Weber MT Inc.
Whelen Engineering Co Inc.
Woodward and company
York Portable Machine Tools
Zone Technologie Electronique Inc.
Exhibitor Manual
All the key information you need to know about being an exhibitor in the show is at your fingertips in the Exhibitor Manual. It makes preparing for the show a breeze!
Accomodations
When booking at each property, mention you are booking with the group Expo Grands Travaux.
HÔTEL TRAVELODGE Montréal Centre
50, Boul. René-Lévesque Ouest,
Tél: 514 874-9090
Date limite de réservation : 22 mars, 2018
Taux à partir de 109,00 $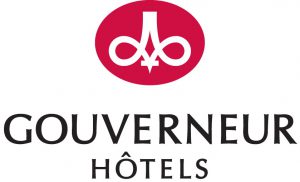 HÔTEL GOUVERNEUR PLACE DUPUIS
1415, rue Saint-Hubert
Phone: (514) 842-4881 / Toll free: 1-888-910-1111
Reservation cut-off date: March 22, 2018
Rates starting at $145.00
QUALITY HÔTEL MONTRÉAL EST
8100 avenue neuville, montreal
(514) 493-6363
Reservation cut-off date: March 22, 2018
Group confirmation number 3280077
$134.99 (standard single or double room)
RESIDENCE INN MARRIOTT
2045 Peel Street, Montreal
(514) 982-6064
Reservation cut-off date: March 22, 2018
$158.00 (standard single or double room)
NOVOTEL MONTREAL CENTRE
1180 rue de la montagne, Montreal
(514) 861-6000
Reservation cut-off date: March 22, 2018
$169.00 (standard single or double room)
DELTA HOTELS BY MARRIOTT MONTREAL
475 President Kennedy Avenue, Montreal
1 (844) 860-3753
Reservation cut-off date: march 22, 2018
$190.00 (standard single or double room)
Book Space
To fax or email your Space Rental Contract, please click the "Download" button to get a copy of the contract then send it in to us using the information on the form.