There's no better place to stand out from the competition, build brand awareness, and meet face-to-face with the thousands of decision makers who will be at this show. With a proven track record, Expo Grands Travaux is the industry event you need to be at!
Following five successful editions held in Montreal, this fast-growing event is looking forward to taking over Saint-Hyacinthe in 2020. As the largest venue of its kind outside Quebec's major cities, Espace Saint-Hyacinthe has many advantages. Exhibitors can look forward to the benefits of this exciting move, including:
State-of-the-art venue in a central, easily accessible location
Over 144,000 square feet of space
Easy highway access
Ample free parking
Numerous options for hotels and accommodations located nearby
Increased visitor reach, attracting Central & Northern Quebec
Easy move-in with many loading doors
EXHIBIT PRICING
TAKE ADVANTAGE OF THE BEST EXHIBIT VALUE IN THE INDUSTRY!
Your booth package includes:
8' drapery backwall & 3' drapery sidewalls
Standard colour booth carpet (up to 700 sq. ft.)
24-hour security
Forklift booth delivery service up to 5,000 lbs.
Unloading and reloading of all crated and uncrated shipments from trucks
Removal, storage and return of empty exhibit crates
General cleaning of booth carpets before each show day
Computerized registration system
Complete Exhibitor Manual
Complimentary listing in the Official Show Guide and on the show website
Unlimited free pre-registration e-invitations along with personalized hardcopy pre-registration forms to share with your customers and associates so they can register for a FREE show pass
Booth Pricing:
$15.00 CDN./sq. ft. .…. 100-700 sq. ft.
$8.50 CDN./sq. ft. .……. 800-1,900 sq. ft.
$6.50 CDN./sq. ft. .……. 2,000-4,900 sq. ft.
$4.00 CDN./sq. ft. .……. 5,000+ sq. ft.
Book Space
To fax or email your Space Rental Contract, please click the "Download Contract" button to get a copy of the contract then send it in to us using the information on the form. To fill out the Space Rental Contract online, please click the "Book Online" button.
PROMOTIONAL GRAPHICS
Help get the word out about the show! Let your customers know you'll be exhibiting with a handy web graphic, logo or banner that you can use to promote your presence. We've also got all the social media info you'll need. Please contact us if you need a high-res logo or have any questions.
ACCOMMODATIONS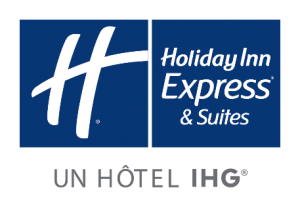 Rooms Starting at $165.00
1500 rue Daniel-Johnson Est
Saint-Hyacinthe, Quebec, J2S 8W5
www.hotelm.ca
450-251-1111
CLICK HERE TO BOOK
Deadline: March 18, 2020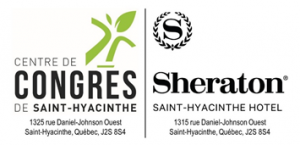 Rooms Starting at $179.00
1315 rue Daniel-Johnson Ouest
Saint-Hyacinthe, Quebec, J2S 8S4
www.sheratonsainthyacinthe.com
1-877-619-0410
Email to Book: info@sheratonsainthyacinthe.com
Deadline: February 27, 2020

Rooms Starting at $145.00
1810, rue Richelieu
Beloeil, Québec, J3G 4S4
www.hotelrivegauche.ca
450-467-4477 or 1-888-608-6565
Email or call to book: info@hotelrivegauche.ca
Group Name: Expo Grands Travaux #123671
Deadline: March 22, 2020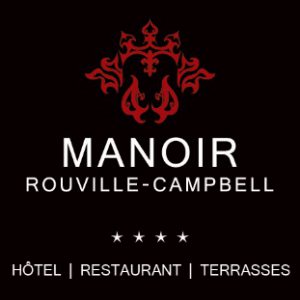 Rooms Starting at $159.00
125, chemin des Patriotes sud
Mont-Saint-Hilaire, Québec, J3H 3G5
www.manoirrouvillecampbell.com
Call to Book:
450-446-6060 or 1-866-250-6060
Mention Expo Grands Travaux
Deadline: February 27, 2020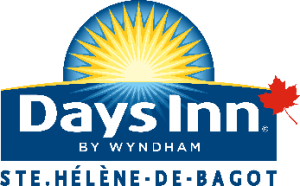 Rooms Starting at $79.00
410 Rue Couture
Sainte-Hélène-de-Bagot, QC,  J0H 1M0
Call to Book:
450-791-2580 or 1-833-240-2580
Mention Expo Grands Travaux
Deadline: April 1, 2020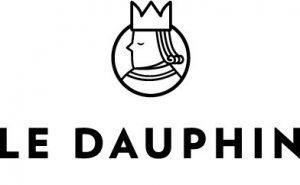 Rooms Starting at $151.00
1250 Daniel-Johnson Ouest
Saint-Hyacinthe, QC, J2S 7K7
www.hotelsdauphin.ca/en/hotels/saint-hyacinthe/
Call or Email to Book: hya@hoteldauphin.ca
450-774-4418 or 1-800-465-4842
Mention Expo Grands Travaux
Deadline: February 27, 2020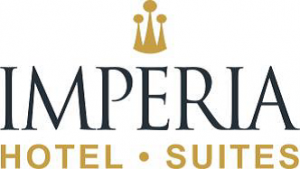 Rooms Starting at $169.00
1550, Boul de Montarville
Boucheville, QC, J4B 5Y3
www.Imperiahotel.com
Call to Book: 1-888-472-3336 press 3
Mention Expo Grands Travaux
Deadline: March 27, 2020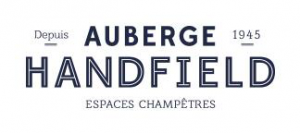 Rooms Starting at $120.00
555 Rue Richelieu
Saint-Marc-sur-Richelieu, QC, J0L 2E0
www.aubergehandfield.com
Call/Email to Book: 1-855-579-2226 or info@aubergehandfield.com
Mention Expo Grands Travaux
Deadline: February 27, 2020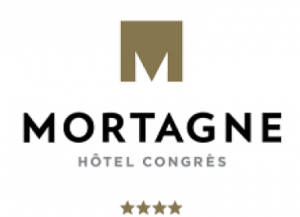 Rooms Starting at $119.00
600 Boulevard St-Joseph
Drummondville, QC, J2C 2C1
www.le-dauphin.com
CLICK TO BOOK: English or Francais
User: expo2020 Password: expo2020
Deadline: March 27, 2020


Rooms Starting at $159.00
1228, rue Nobel
Boucherville, QC, J4B 5H1
Call or email: 1-877-655-9966 or reservation@hotelmortagne.com
Mention Expo Grands Travaux
Deadline: March 26, 2020
2018 Exhibitor List
4 Refuel
ABTECH Services Polytechniques Inc.
ACRGTQ
ADF Diesel
Agence Woodard & Company
ALC 3 Innovation
AMI Attachments Inc.
Amtech
APMLQ
APPQ / FIHOQ
Armand Signori radiateur inc.
Artix Distribution Inc.
ASETRAIL
Association nationale des camionneurs artisans inc. (ANCAI)
Astus
Atelier Dynamo
Atlantis Pompe
Attrix
Bâtiments MegaDome par Harnois
Battlefield Equipment Rentals
BDI Wearparts
Beka Lube Products Inc.
Belcher Pièces de Machinerie
Bitume Québec
BM Manutention Inc /Teklift International
BOA Winch par Groupe 2T2
BOBCAT Montréal
BRB Hydraulique Inc.
C.E.C. Equipements
Camion Lussier-Lussicam Inc.
Camions Dubois
Cellutrak Canada
Certified Labs
CFP Mont-Laurier
CIMI Inc.
CLÉ Capital
Cleanfix North America
Cloverdale Paint Inc.
Comairco
Con X Equipment
Conderoc
Constructo ( Medias Transcontinental S.E.N.C.)
Controles Vehiculaires Protek
Creighton Rock Drill
Deloupe Inc.
Denis Cimaf Inc
Diamond Back Canada Inc
Diesel-Bec Inc.
Distribution Importation Jean Gagnon Inc.
Eco-Trak Industrie
Entreprises Desjardins & Fontaine Ltée
Entreprises Larry Inc.
Environlin Canada
Epiroc
Equifab Inc.
Équipement Claude Pedneault Inc.
Équipement McCann Ltée
Équipement Plannord
Équipements Pro Béton
Équipements Selix Inc.
Equipements TWIN Inc.
Equipment Journal
Fabrication S. Houle Inc.
Firma Foreign Exchange
Focus L'Optimisation Intelligente de Flottes et de Carburant
Garier
Gaudreau Assurances Inc
GB Equipements Inc.
Géothentic
GILBERT - Grizzly MultiGrip
Grader's PRO
Green Line Hose & Fittings Ltd
Groeneveld Lubrication Solutions
Grote Industries
Groupe Alltech
Groupe DCS Inc.
Groupe Filgo-Sonic
Groupe GEDIC Inc
GRYB
Hebdraulique Inc.
Helly Hansen - Workwear
Honco Bâtiments d'acier
Horst Welding
Hose Power Canada
Insta-Mix
Insta-Mix
International Drilling Equipment
ITRS / C2G Gestion de Pneu
J.A. Larue Inc.
J.Y  Voghel Inc.
Kenworth
Kubota Montreal
Lanau Industrie
Larose et Fils Ltée
Les Équipements Ault
Le centre de réparations hydrauliques Uptomn Ltée
L'Echo Du Transport
Les Équipements Pinso Ltée
Les Glissières de sécurité JTD inc.
Les Remorques Mond Quebec
Liebherr Canada
Loutec Location GM Inc.
Madido
Magnéto Lubrification Inc.
Manac Inc.
Marindustriel
Marketbook
McCloskey International
Metal Pless
Métal Sartigan
Moore JCB
Nolian Tyres - Gilles Riel
OK TIRE Pneu Landriault Tire Inc.
PJB Industries Inc.
Powerscreen Of Canada
Pro Force Marketin Ltd.
Prolab Technolub Inc.
QuebecHydraulique.com / Distributions Bass Inc.
Réfrigération Leduc et Fils Inc.
Remorques Labelle Inc.
Réseau Dynamique
Rigid / Truck Lite
Ritchie Bros. Auctioneers
RMT Équipement Inc.
Robitaille Équipement Inc.
Rock to Road Magazine - Annex Business Media
Rotobec Inc.
Rototilt Inc.
Signel Services Inc.
Silver Star Montreal
Silver Top Supply
Sinto
Sitech QM (Division de Toromont)
SOFTBEC Inc.
Soleno
Soleno Service Inc.
SOS Location.ca
Soudures Richard St-Amant Inc.
SSAB Swedish Steel Ltd.
Superior Industries
Superior Service Group Inc.
Supply Post
SWS Warning Lights Inc.
Syscomak Technologies Inc.
Technologie de Dégivrage Cargill
Top Lift Enterprises
Toromont Cat
Total Canada
Tramac
TRANSFLEX Canada
Transit Trailer Limited
Tremcar Inc.
Tsurumi Canada
Turbo Expert Quebec
UN Forklift division de Manuvic
Unimanix Industries Inc
United Rentals
United Welding Processes (Can) Inc
Vertikal Equipements Inc
Vibrotech
W. Côté & Fils Ltée
Wakelield Canada Inc.
Weber MT Inc.
Whelen Engineering Co Inc.
York Portable Machine Tools
Zone Technologie Electronique Inc.